Transform your practice through better patient engagement.
PCG is a comprehensive patient relationship system that can help your practice manage all of your patient communications, notifications, and interactions.
Schedule a Demo

Whether you need to start engaging your patients from the ground up or complement your existing system to fill in the gaps, our product suite can help your practice smooth out your workflow, improve your patients' experience and increase your efficiency.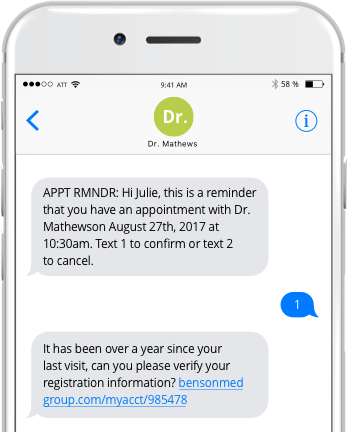 PCG helps practices keep:
Schedules full and moving;
Pre-registered patients showing up on time;
Copay, balances, and procedure deposits paid in advance;
Focused aftercare delivered easily;
Referrals increasing from satisfied patients;
Your practice's sterling reputation at the top of every list.
Tailored to Your Needs
After more than 20 years of delivering healthcare technology solutions, 
we developed a product suite that addresses the entire range of patient communications that meet a practice's needs.
Our solutions can be implemented to fit within your practice's existing systems, allowing you to automate your workflow with personalized patient communications.
Encompassing The Patient Lifecycle
PCG is a complete set of products designed around the Patient Workflow Cycle. Our holistic approach to patient engagement helps practices engage patients on their terms, with continuity and follow through, ensuring increased patient satisfaction and retention.

Voice

Text

Email

Postal Mail

Secure Email

Patient Portal
Multi-Channel Delivery System
PCG, the Patient Communications Gateway, is a Total Patient Relationship System. Our product suite delivers automated messaging across the channels that meet the needs of your practice and the expectations of your patients.
Benefits to the Patient
Unified Communications
More Convenient Engagement
Easier Scheduling
Better Office Visits
Reduced Wait Times
Better Followup
Benefits to the Practice
Maximizes provider productivity
Enhances patient satisfaction & reviews
Improves patient care
Increases visits and revenue
Increases and accelerates collections
Positions practice for new automation-driven models
Improves visibility of business metrics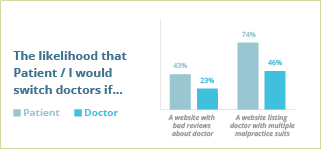 43% of consumers said that they would be likely to switch doctors as a result of negative online ratings from other consumers.
— Altarum Institute Study
Read the report
The PCG Product Suite
Our product suite is built to streamline and enhance the natural patient-practice cycle. Each solution is designed to address common challenges practices face centering around keeping patients engaged, and are guaranteed to transform your practice.
Pre-Visit
From initial scheduling through preregistration and visit preparation, our Pre-Visit system helps keep patients on track and the waiting room running smoothly.

VisitAssist - Make it easy for your patients to request appointments at their convenience and fill last-minute openings.

VisitRemind - Send reminders through a customized campaign using the communication channels that best meet your patients' needs.

VisitReady - Let your patients complete registration forms online for quicker check-in during visits.

ClinicalPrep - Reduce rescheduled or incomplete appointments by ensuring your patients show up properly prepared for their visit.
Post-Visit
Make timely followups and continued care simple, thorough, and meaningful with our Post-Visit system.

ResultsNotify - Communicate results or alerts to patients following appointments.

VisitRescue - Track missed, cancelled or followup appointments automatically, and alert patients who need to reschedule.

EffectiveCare - Automatically check-in with your patients after their visit to make sure everything went well and their concerns were addressed.

SurveyFollowup - Gather powerful insights about your practice through automatically generated patient surveys.
Patient Retention
Keep your patients engaged, educated, and up-to-date, and they will keep coming back to you for the care they need.

RecallDeliver - Set up rules-based patient recalls that analyze patient information, visit and procedure history to trigger automatic recall notifications until patient responds.

PR-Ed - Keep your patients continuously engaged and healthy between visits through ongoing education-related communications.

PRNews - Keep your practice at the top of your patients' mind by communicating general practice announcements and updates with ease.

PR-Insights - Capture and easily understand powerful business analytics to help you improve your practice on every level.
Marketing
Grow your practice through your existing patient relationships and attract new patients by managing and promoting your online reputation.

Campaign Manager - Create, deliver and track custom marketing campaigns for your patients that can be segmented any way you like.

PatientPR - Leverage your patients' positive sentiments by requesting and promoting quotes, testimonials, and reviews.
Revenue
Our patient financial management system makes it easy to deliver statements, receive payments, trigger reminders and manage collections.

StatementService - Easy-to-understand statements that are clear, meaningful and can be delivered conventionally or through email and integrate online payment processing through a branded payment portal.

OverdueBalance - Keep a close eye on statement history through Mailtrack and notify/remind patients of overdue balances through phone, text, email, or postal service.

Secure Payment Management - PCI-compliant payment system to store, manage and process patients' preferred payment methods, whether credit/debit card or bank account.
Learn more about how PCG can help transform your practice through patient communications.
Schedule a Demo